On April 19th, for poetry month, a tree themed poetry reading was held in our library gallery from 7:00-8:30 p.m. Heartfelt and philosophical discussion filled the room after the lyrical phrases of poetry were recited and expressed from each of the readers.
From the mid-19th century to our modern walk of life, each poet shared their world from a nurturing place we could understand in our own lives. "'I have been used to consider poetry as the food of love,' said Darcy" – Pride & Prejudice by Jane Austen. Touching and personal, as poetry often is, we shared our ties to these lyrics and what they make us see.
Along with the theme of the night, it was timely to have a poem on "The Tree of Life" as it was Earth month as well as poetry month and there would be no life without these "barking" beauties. If you would like to read our local Lambertvillians' original poems and the others recited at the time, they are pasted below this post. You may notice an arching shape as a tree as well in one of the pieces. Thank you for all who attended and for Ms. Clerc, who allowed us to share her pondering poem. Gerald Stern is also the former Lambertville citizen that wrote "From Where I Sit". You may be able to recognize the places mentioned within the poem. We would love to hear from other budding poets and writers. Our new Writer's Group will be starting next Tuesday, May 17 from 7:00-9:00 in the Library Gallery for those that would like to gain insight from fellow, aspiring authors. We will also have another on Tuesday, June 14th from 7:00-9:00 downstairs at the library roundtable (by local history). You can sign-up by clicking the sign-up genius button below or by emailing Hannah, our adult services librarian, at programs@lambertvillelibrary.org with your name and email. This week we will be reviewing one another's first chapters or sections of poetry. If you are first blooming with the idea of writing, you may use one or all of the following writing prompts and bring your creations to the meeting.
Writing Prompts
1. Write about a character discovering a surprising strength in either themselves or another.
2. Write a story that centers around an Instagram post.
3. Write about a character who's pathologically camera shy.
4. Write about a trip to see a natural sight that's usually only ever seen in photos.
5. Write about a character who loves cloud gazing.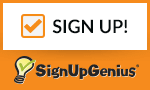 🌿🌳🌿🌳🌿🌳🌿🌳🌿🌳🌿🌳🌿🌳🌿🌳🌿🌳🌿🌳🌿🌳🌿🌳🌿🌳🌿🌳🌿🌳🌿🌳🌿🌳🌿🌳🌿🌳🌿🌳🌿
The Tree of Life – by Sephyra Clerc
Away, somewhere, beyond all strife
Stands proud & fair, the Tree of Life.
Its roots run deep into the soil;
To feed and keep all those who toil.
The lonely hill on which it stands,
Is calm and still above these lands.
And ev'ry tree in the forest
Thus grows in glee, in peace & rest.
The Tree of Life is fair, vaster than all others
Stately beyond compare, greater than its brothers
It towers over all, to protect & shelter
Graceful, mighty, and tall, noble king of Nature.
Its branches soar upward, gazing up to the Sun
Ascending heavenward, endlessly fast they run;
But its roots sink deeper, in the moist, fertile ground
To feed ev'ry creature: their reach is so profound
That the core of the Earth is their departing point.
They give life, love, and mirth, and all things they anoint
In a dew of blessing, to sanctify and heal
The joyful birds all sing this everlasting weal.
The Tree of Life is a chalice, giving Life eternal to all
Turning all beings from malice, through its divine heavenly call;
Its roots & branches are the veins of which the Earth's core is the heart
Its great power mightily reigns over all things in ev'ry part
And so precious are its treasures which it imparts to all living
So miraculous its powers, its great endless force of giving
That it sustains, itself alone, the whole forest and the valley
Both Life & Love are all its own, and all the trees form an alley
Through which its light can swiftly spread over all living beings there.
That which is sick, that which is dead, becomes again healthy & fair;
That which is weak, all that is ill, becomes at once forceful & strong
It turns to warmth ev'ry small chill, it brings comfort, rights ev'ry wrong
And it gives hope amidst despair, when all seems lost, it brings new light
Its wondrous force to gently share, its magic sap to dispel fright
It fertilizes the dry soil, it breathes pure air into the wood
All malady can but recoil before such sublime force of good.
The Tree of Life is a chalice full of a strange healing substance
Dispensing joy, summer and bliss, in harmony and abundance
The Cup of which is its tree-top, the base of which are all its roots
'Tis the heart beating without stop, and ever putting forth fresh shoots
And as the veins carry the blood through the body, as quick'ning sap
Thus this bright flow, this divine flood of sacred light springs from Earth's lap
Thus to invade and to pervade all that's alive around itself
It gives both warmth and cooling shade, it gives both sleep, and strength and health.
It is the living breath of Earth that kindles all to its tremours,
It brings all life to wondrous birth, welcomes all creatures on its shores
To make them vibrate, palpitate, to its own tone, the tone of Light
It is energy incarnate, it is invincible and bright
It is Nature's living spirit, which sustains us and fulfills all
A source of eternal merit, a heavenly, supernal call
It grew for us, will never die, for it is Life everlasting
A song of love, Nature's great cry, of happiness, of thanksgiving.
The Tree of Life stands proud, on that calm, solemn hill
High above, not a cloud, and time seems to stand still
Not a breath, only glee, and these flowing currents
Of divine harmony, that radiate in torrents
And stem from deep below, from the nurturing ground
And all is bright aglow, for light & love abound.
'Tis the abode of Life, vibrant, intense & pure
Where everything is rife, and all virtues endure;
A godlike energy that flows from the root up
A perfect harmony 'twixt the Stem and the Cup
Between the trunk & roots, and the branches & leaves
Which bring forth wondrous fruits, that Nature's blessing weaves.
Still on that hill, calm in the storm
Like an old mill whose stately form
Waves in the air its mighty arms
Its light so rare, its wonder charms
The Tree of Life radiates its strength
Beyond all strife, until at length
From far to near, from near to far
That light so dear shines as a star.
A Shropshire Lad  2: Loveliest of trees, the cherry now – by A.E. Houseman
Loveliest of trees, the cherry now
Is hung with bloom along the bough,
And stands about the woodland ride
Wearing white for Eastertide.
Now, of my threescore years and ten,
Twenty will not come again,
And take from seventy springs a score,
It only leaves me fifty more.
And since to look at things in bloom
Fifty springs are little room,
About the woodlands I will go
To see the cherry hung with snow.
Spring and Fall – by Gerald Manley Hopkins
Márgarét, áre you gríeving
Over Goldengrove unleaving?
Leáves like the things of man, you
With your fresh thoughts care for, can you?
Ah! ás the heart grows older
It will come to such sights colder
By and by, nor spare a sigh
Though worlds of wanwood leafmeal lie;
And yet you wíll weep and know why.
Now no matter, child, the name:
Sórrow's spríngs áre the same.
Nor mouth had, no nor mind, expressed
What heart heard of, ghost guessed:
It ís the blight man was born for,
It is Margaret you mourn for.
Fletcher Oak – by Mary Oliver
There is a tree here so beautiful it even has a name.
Every morning, when it is still dark, I stand under its branches. They flow from the thick and
silent trunk. One can't begin to imagine their weight.
Year after year they reach,
they send out smaller and smaller branches, and bunches of flat green leaves to touch the light.
Of course this has consequences.
Every year the oak tree fills with fruit.
Just now, since it is September,
the acorns are starting to fall.
I don't know if I will every write another poem.
I don't know if I am going to live for a long time yet, or even for a while.
But I am going to spend my life wisely.
I'm going to to be happy and frivolous and useful.
Every morning, in the dark, I gather a few acorns and imagine, inside of them, the pale oak trees.
In the spring, when I go away,
I'll take them with me, to my own country, which is a land of sun and restless ocean and moist woods.
And I'll dig down,
I'll hide each acorn in a cool place in the black earth,
to rise like a slow and beautiful poem; to live along time.
From Where I Sit – by Gerald Stern
From where I sit, given the time of year,
the light comes only between the trees, but there is
water, and at four in the evening, given our
latitude and the direction we face, the sun
lights up what seems, from where I sit, more like
a pool and I am changed for a minute, though it
is a river, you can depend on that, I crossed
from time to time and lived on for a while
and was assured that way the hundreds of nights
I walked my mile and ended up at the hot
waterfall and the gears of the nineteenth century
above the high brick wall I rested under.
(prompts and non-local poems courtesy of: https://blog.reedsy.com/creative-writing-prompts/ and https://www.poetryfoundation.org/ and https://allpoetry.com/